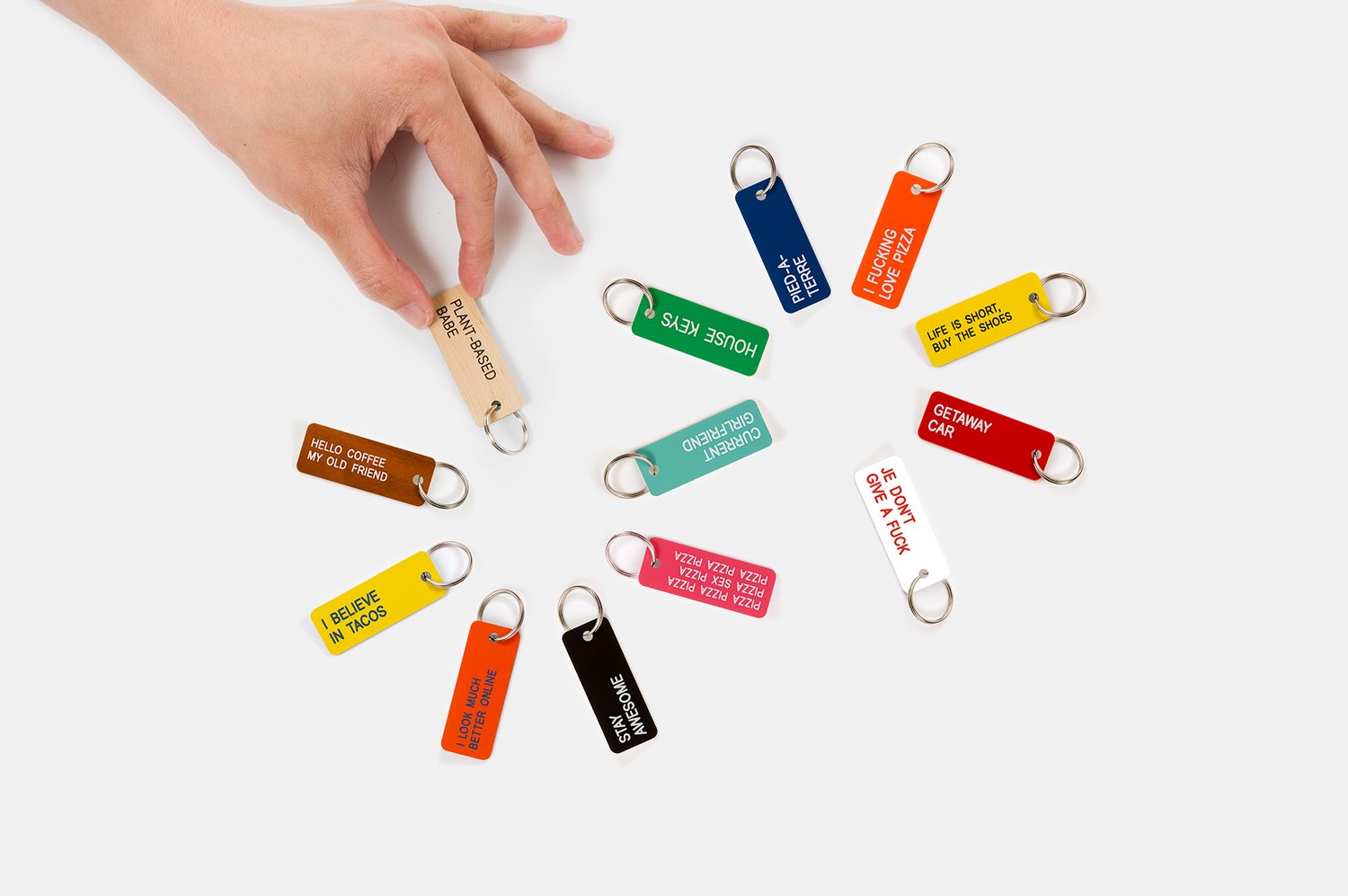 Various Keytags are design-focused customizable accessories that make a statement.
Available in a growing variety of formats with the ability to choose from our exisiting texts, or to customize your own content to be elegantly engraved. Manufactured entirely on demand in NYC; Selling direct to consumers online, wholesaling to premium retail stores, and fulfilling large volume orders for known brand organizations globally.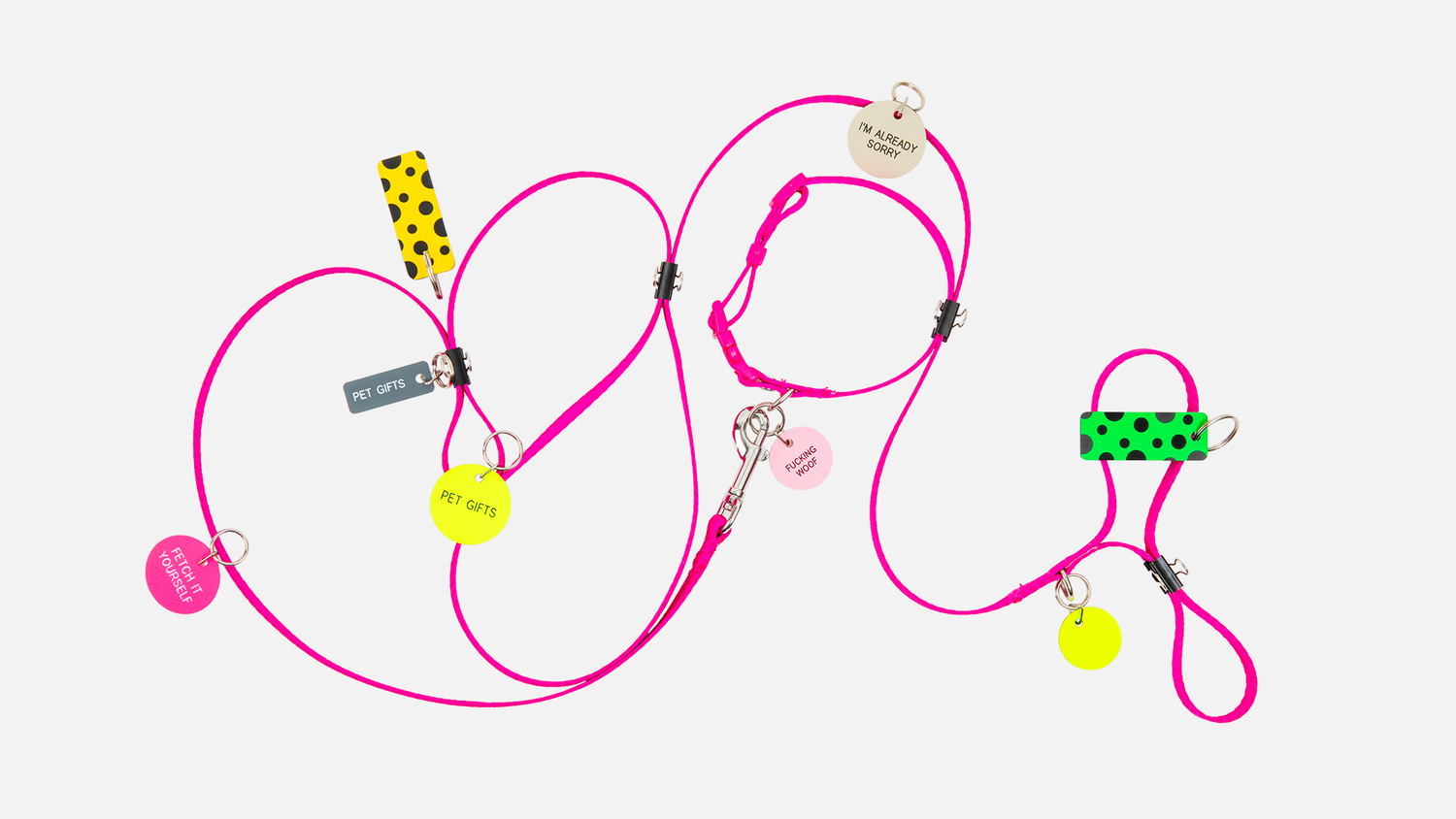 Our Story
Various Keytags started as a quick project out of our design studio, Various Projects, Inc. It was a way of making small objects that brought us a huge amounts of joy. Something that was sort of a quick palette-cleanser between the larger projects with much longer timelines. At first we made them and gave them to friends, and family, and clients, and strangers, and then we started to retail them, and in 2013... we launched a website that was 100% Keytag focused! We started with just a handful of phrases pulled from the deep recesses of our psyche and soon... added a way for everyone to make Custom Keytags to say exactly what was on their minds! Since then, Various Keytags has received orders from around the world, and partnered with some of our all-time favorite companies, organizations, and events far and wide. And... the fun continues!
By the Numbers
9+ Years Selling

Founded in 2013 and have been selling keytags and other products ever since!

30,800+ Customers

We've made friends all over the world selling into 100+ countries!

500+ Wholesale Clients

Our products have sold in over 400 retailers and been used by over 100 companies!

360,000+ Piece Sold

That's a big number but we've got our sites on 1 million pretty soon!
Sold online and in 400+ Retail Locations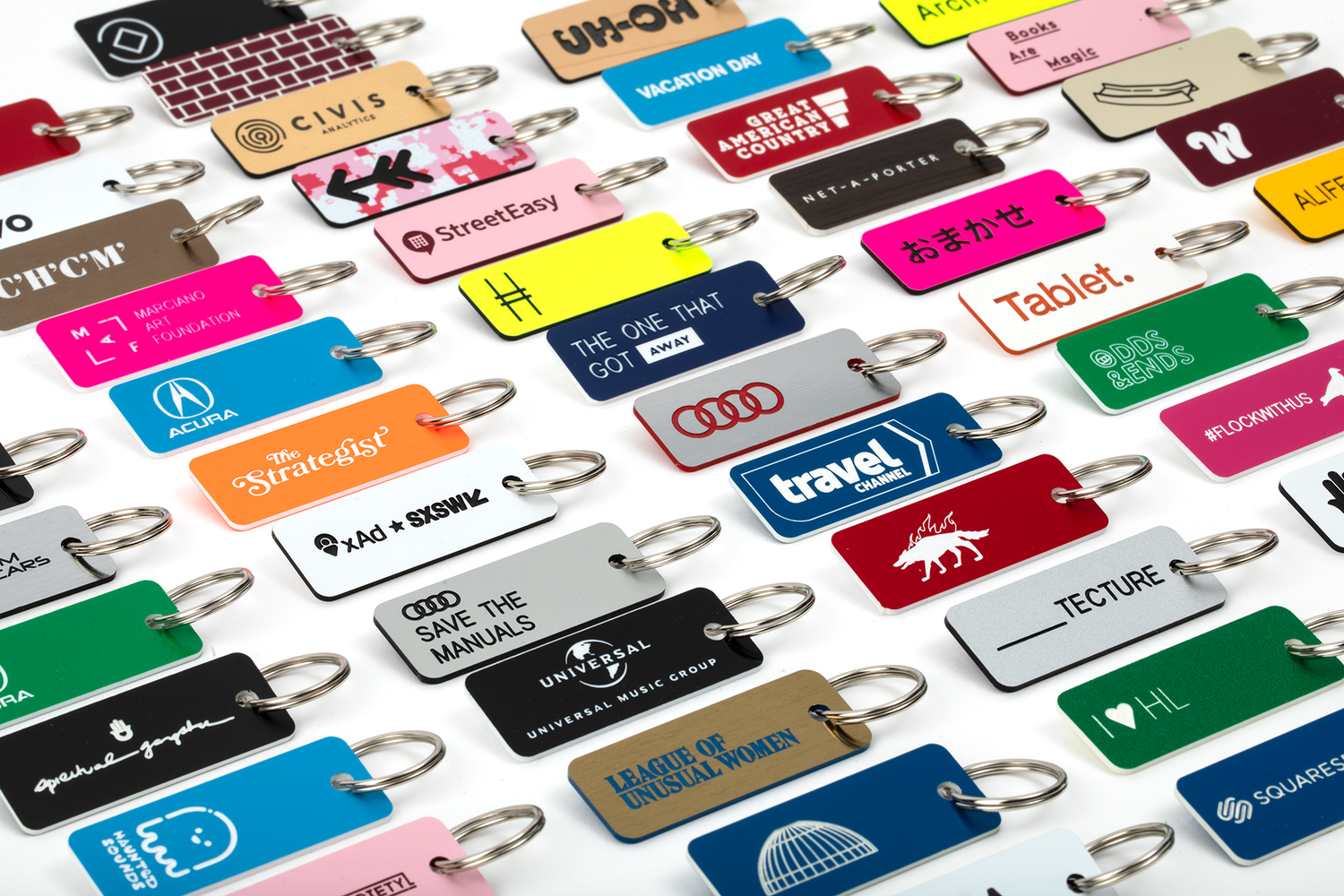 Various Swag for Dozens of Brands
We've worked with well over 100 brands, corporations and non-profit organizations to create brand swag, activation props, employee appreciation and client gifts and many other unique solutions.
POEM, A film by Kersti Jan Werdal